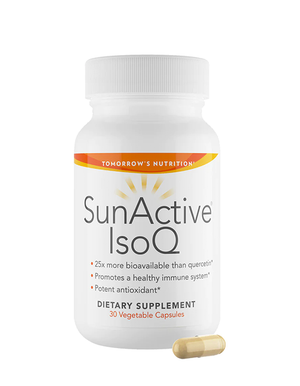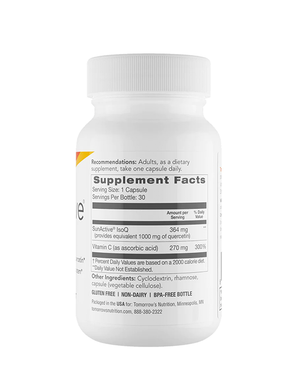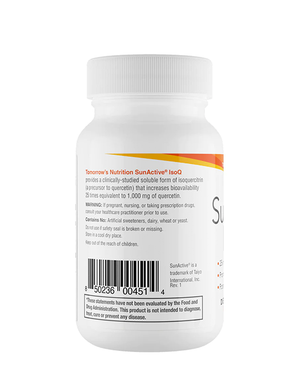 SunActive IsoQ
(30 capsules)
Tomorrow's Nutrition SunActive IsoQ provides a clinically-studied soluble form of isoquercitrin (a precursor to quercetin) that increases bioavailability 25 times equivalent to 1,000 mg of quercetin.
SunActive® IsoQ is an antioxidant for the maintenance of good health that promotes a healthy immune system and helps support cardiovascular health.*
Sun Active ISO Q
Taken for 3 weeks so far. I feel this is the best form of Quercetin available that actually delivers the amount needed to support a healthy immune system. Easy to take without any digestive or other issues . I plan to continue to take it as part of my daily regimen. My order arrived perfectly and super quick.
Review by Hedda on 29 Jun 2022
*These statements have not been evaluated by the Food and Drug Administration. This product is not intended to diagnose, treat, cure or prevent any disease.
Are you a Healthcare Professional?
Feel the Difference
Not sure what product to use? Ask questions, compare benefits and find answers.